July 22, Dashu Day, real summer is coming, following 14 days will be seriously HOT! Please keep cool.
If you don't have a holiday plan, let's do something together!
EJS produces screws and barrels since 1992, service customers nationally and internationally, from screw barrel manufacturers to machine builders, with single screw barrels and twin screw barrels, in nitriding or bimetallic treated---YOU are welcome and free to contact Hardy, to fulfill your requests, to turn your drawings into reality.
Our team is willing to work with you, now and future! more and better!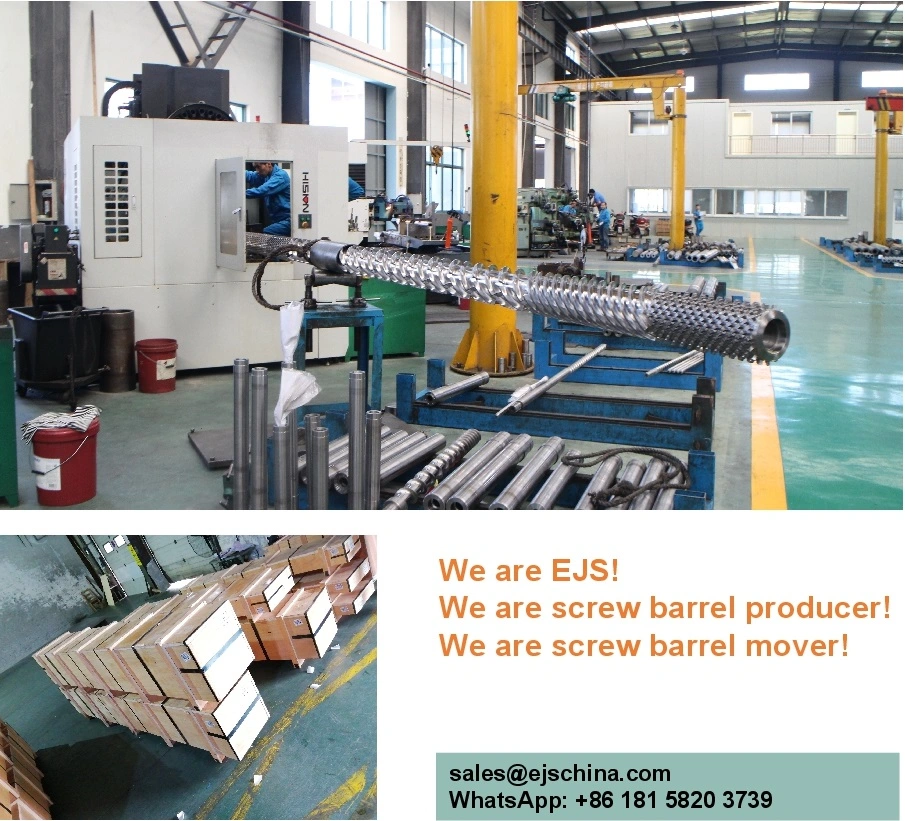 What will you have when you work with EJS?

 1) Established in 1992; 
 2) Up to 40000㎡ production area;
 3) Over 300 equipment, domestic and imported, semi-automatic or fully automatic;
 4) 6 Export Sales with fluent English to offer you an easier way for business.
 5) 10 experienced full-time technical engineers;
 6) More than 400 skilled dedicated full time workers;
 
Summer is interesting as well as sweating.
For people who don't plan well in previous winter, for people who don't plant well in spring, they have nothing to produce in summer, but sweating out loud.
For those who did well in winter and in spring, summer is their busy time to get things done, to produce screw barrels for customers nationally and internationally.
Then products can be assembled on extrusion machines and injection moulding machines, to produce various products from commercial to daily life, from air space to tooth brush, to make our life easier, to make our earth greener, to make our future better!

Screw barrels are very much related to our lives more than we realize, because plastic products are more and more used every day, from the time we open our eyes till the last hour we spend in house, there is something around us with plastics. Our life is depending on it.
When things are not avoidable, we hope to have them GOOD, quality parts are what we need.

On our island, there are hundreds of factories, small and big, some focuses on injection screw barrel, some focuses on single screw barrel, some are better at conical screw barrel, some are expert on parallel twin screw barrel. Their marketing is very different too, some are for domestic markets, some are for Asian markets, some are for European markets, some works for American markets, some are for middle east. Every market has its uniqueness with different request of quality. Even from the same country, the quality request is different for different companies. Some work with low level, some prefers on middle-high level.
For sure, the prices are very different.
There is a saying, if you look for cheap price, keep going and you will always find a cheaper one.
Be careful, don't fall into the price trap, because the quality is long remembered when the price leaves.

EJS always puts quality first, our main market is  Europe, America as well as China. We work with many machine people and big end users in plastics production. 
You are very welcome to talk with our people, face to face or online or by emails.

We would like to work with serious people who is serious about quality, and who is serious about growth for the future.