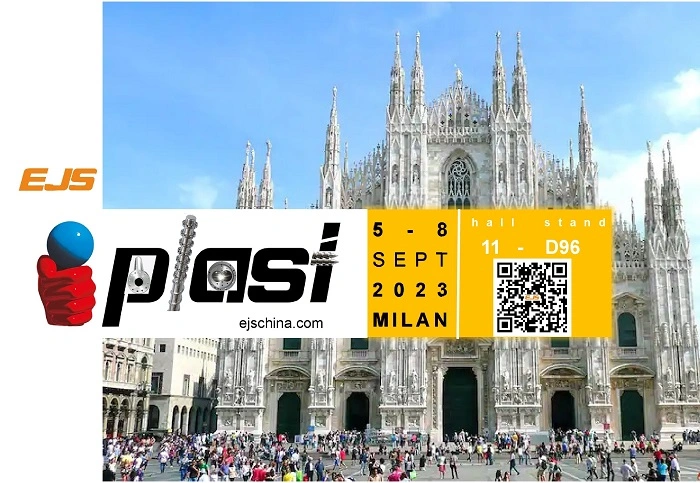 Quality is always a priority at EJS.
It's what we do from the beginning. It's about steel, processing, surface treatment and packaging as well as transportation, it's in every detail in every process.
Customers have different requests, some requires more than others.
During the cooperation with customers from home and abroad for over 30 years, we have met various customers, from end users to machine builders in their fields.
We have established a solid reputation of quality, we value it very much, we keep our focus on quality.
Feedback is to feed us forward. Today, one customer fed us something like below: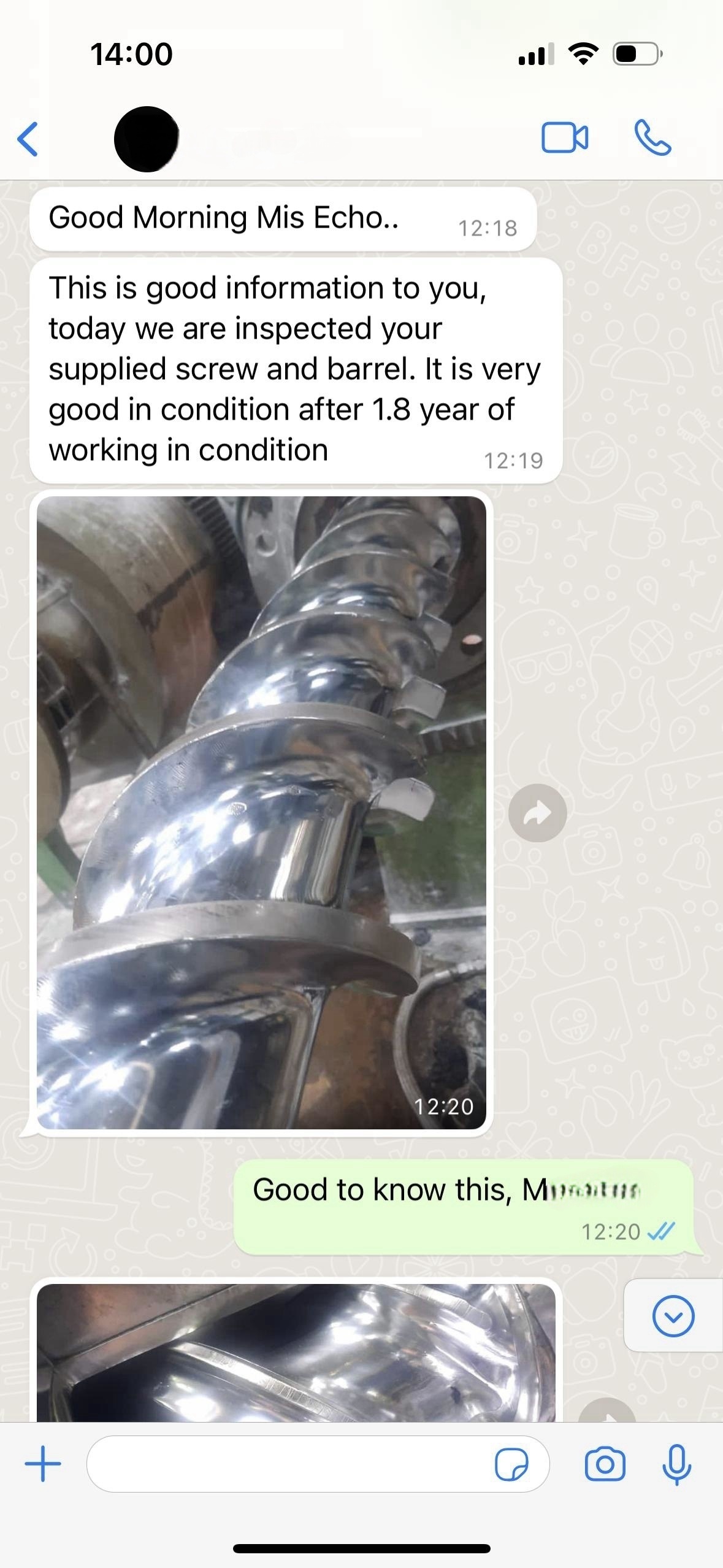 This is THIRD time for this customer to take out our screw and barrel after operation---- The customer is happy, EJS is happy!

Before he bought screw barrel from our competitors with ceramic alloy, which is more expensive than our Tungsten carbide, unfortunately with LESS life.

We are very fortunate he is SO SERIOUS about quality---Thank all customers for being critical on quality, which is the only reason why we keep ourselves sharp!
Are you having headaches with your screw barrels?
Are you looking for better quality for your screws and barrels at lower Price Level?
Try EJS out!
Are you in plastics & rubber business in a demand of screws and barrels?